Eric N. "Dr. Eric" Dillinger, OD, MS, BA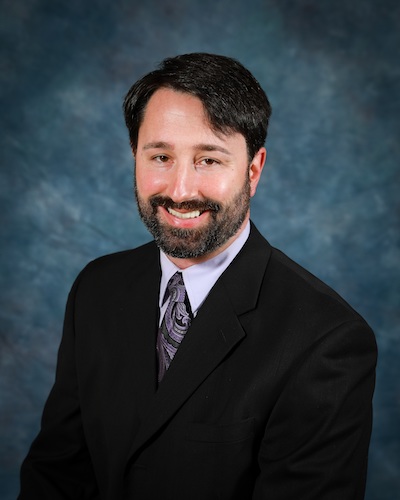 "Dr. Eric" was born and raised in a small town near Indianapolis, Indiana. He is the second youngest of 7 children, with 4 brothers and 2 sisters. He graduated from Indiana State University (Terre Haute, IN) in 2008 with a Bachelors of Arts degree in Chemistry. A year later, he completed a Master's Degree in Biology from Purdue University.
He spent the next year as an Immunology and DNA lab specialist in Indianapolis, IN for numerous Hospitals in the Midwest; monitoring patient's health while they awaited organ transplant, as well as ensuring the safety and compatibility for Donors and Recipients for Heart, Kidney and Liver transplants. He was also responsible for testing DNA profiles to establish legal parental and/or sibling relationships for domestic and international paternity or immigration cases. While he enjoyed the sciences of this career, it lacked the patient and people interaction he desired, thus he relocated to Dubuque, IA to become a Center Supervisor, and eventually Manager of a Plasmapheresis Donation Center. After 2 years, he decided he wanted more involvement in the medical field, which led him to apply and enroll at Indiana University School of Optometry.
After graduating from Indiana University School of Optometry in 2017, he wanted to pursue a goal of practicing Medical Optometry and managing Ocular Disease so he applied and was accepted to an Ocular Disease Residency in Miami, FL at Bascom Palmer Eye Institute, the #1 Ranked Eye Hospital in the United States. Here he studied and practiced specialties including Cornea and Retinal Disease, Glaucoma, Neuro-Ophthalmology, Primary Care and Pediatrics. After completing his residency, he relocated back to the Midwest to join Horizon EyeCare. Among the above specialties, he also specializes in fitting Scleral Contact Lenses, which provide improved vision and comfort for various ocular conditions including Keratoconus, Ocular Surface Disease, High Myopia and Astigmatism, and Severe Dry Eye.
He and his significant other, Shawnee, who is also an Optometrist, welcomed their first child in November 2018. His hobbies include anything outdoors and sports, and exploring his new hometown of Owatonna with his family. He is excited to get involved with the community and local organizations.