Dear Patients and Friends,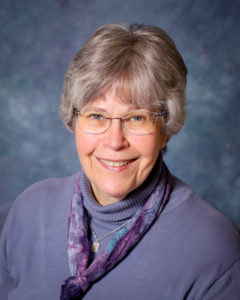 It's been 35 fabulous years! I always thought that 2020 might be a very good year for an eye doctor to retire! However, I had hoped to be able to say goodbye to all my wonderful optometry family, (patients, friends, staff and community), in person, and then gracefully to make my exit from patient care. Unfortunately, as with all of you, COVID-19 changed my plans and my life. For the safety and for health reasons for all of us, I have retired without fanfare and without a really good chance to tell each of you, in person, how much your trusting me with your eye care has meant to me.
A life's journey has many waypoints, some planned and some unexpected. On the positive side, I am looking forward to spending time with my beloved husband, Ron. Hopefully, post-pandemic we will be able to travel to see family in Seattle, Oklahoma, Montana, and elsewhere, as well as visit the many wonderful places we have dreamed of enjoying, hiking and photographing. I also have many other interests I'm looking forward to pursuing like reading, gardening, and writing poetry. I also plan to stay involved in the Owatonna community by continuing to serve on the Children's Remedial Fund Board of Directors and staying active in Rotary, Owatonna Business Women, and my church. I will also continue doing some marketing tasks for Horizon EyeCare and, if they need me, consulting with my colleagues, as long as I can. I will definitely not lose my connection to the amazing profession of optometry.
Please know that I am so very, very grateful for the trust and confidence you have had in me and the Horizon EyeCare team for all these many years. Thank you for your friendship and support. I will never forget the wonderful connections and life-sharing conversations we have had. I could not have chosen a better way to spend my life's work.
I will miss our visits, but I hope to see many of you in the future when we all can safely resume our community and life activities. I hope our paths will continue to cross in new ways.
I know that the doctors and staff at Horizon EyeCare Professionals will continue to provide the highest quality and most personal eye care you deserve. The mission of enhancing lives with excellence in eye care and the vision of striving to be the best eye care practice will always be the defining values of Horizon EyeCare's patient care.
Again, thank you for 35 fabulous years! Please take care of yourselves, be safe and be well.
Beth Gilthvedt, OD